This year we have decided to sponsor an event that is important to us and in which we have been participating for years.
On 22 March, on the occasion of World Water Day, the conference "UNDERGROUND WATER: AN INVISIBLE RESOURCE", will be held, organised by the Order of Engineers of the Province of Turin in collaboration with the Italian Hydrotechnical Association (Liguria, Piedmont and Valle d'Aosta Section).
A moment of confrontation and dialogue between experts in the field, where issues of planning, protection, investigation methodologies and management problems of a fundamental resource for our planet will be exposed and discussed.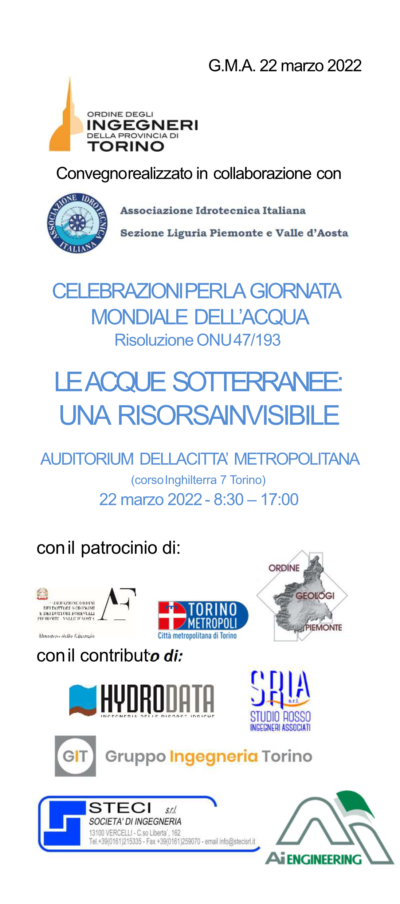 Related posts