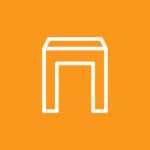 Gruppo Ingegneria Torino provides extensive and deep know-how in static/seismic structural calculations for consultancy/design at any level, managing simultaneously, or separately, structural materials such as reinforced concrete, structural steel, masonry and wood for structural use.
Gruppo Ingegneria Torino has experience in ground support works, water regulation works, transport, energy production, private and public residential civil construction, buildings and structures serving industrial production and infrastructures and bridges in all shapes and forms.
The interaction between the various Sectors allows us to deal with any situation, from foundations to special requirements for seismic isolation/adaptation or renovation of existing buildings in compliance with current anti-seismic regulations.
In fact, Gruppo Ingegneria Torino has proven experience in the field of seismic inspections of important strategic sites on the national scene, aimed at assessing the Safety and any subsequent seismic upgrades of both buildings and statically independent and auxiliary structures, also having different structural types up to very specialized topics such as heavy duty racking.
Francesco Micelli, Salvatore Guercio, Marcello Ragona, Mirco Garau,  Alessandra Licari, Fabio Testagrossa, Elena Ongaretto, Michele Magnaschi, Carlo Piro, Cinzia Roberto, Giorgio Toso
Gruppo Ingegneria Torino collaborates with the structural design firm Genesi e Magnaschi, a company that provides wide-ranging structural engineering services for the civil, industrial and infrastructure sectors.
The activities of the Structures sector mainly concern:
Feasibility studies
Preliminary, Final and Executive Design of new interventions
Constructive Design aimed at the realization of detailed structural components
Evaluation of the seismic safety index of civil and industrial structures
Adaptation, improvement, repair, local or extensive works
Quality control
Evaluation of tenders Contractors and assistance during construction
Management of structural works with supervision of construction
Drafting and filing of authorization paperwork
Static tests
As part of the expansion of skills in the Structures sector, the Group has also equipped itself with the MIDAS Gen© calculation software, a general purpose software from MIDAS, which fully resolves all analysis and design problems for any type of structure, from the most complex to the simplest in seismic and non-seismic areas (multi-storey buildings, industrial buildings, towers, pylons, silos, any type of foundation, complete soil-structure interaction, bridges, road infrastructures, masonry structures) with any material.
Depending on the type of structure to be examined, different types of analysis can be carried out: from linear and non-linear static analysis (push-over) to modal dynamics (linear response spectrum, non-linear…).
The analyses also include geometric non-linearity (P-Delta, buckling analysis) and material non-linearity (push-over, plastic analysis).
The determination of seismic forcing is done by applying any user-defined design seismic spectrum or by using accelerograms.
Various types of linear and non-linear seismic isolators and dampers are included in the modeling, depending on the need for calculation.
Evaluation of seismic safety index in civil and industrial structures
Among the main activities carried out by the sector there is the evaluation of the seismic safety index within civil and industrial structures, and infrastructures such as bridges and dams. Depending on the objective to be achieved, whether it is a DVR, a large-scale study on various structural complexes, or even detailed design, different degrees of refinement of the analysis can be adopted, starting from the most simplified "Expedient type analysis", up to very complex and demanding modeling and verification, according to the types of analysis described above.
GE AVIO S.p.A – LEONARDO GLOBAL SOLUTIONS S.p.A – LEONARDO S.p.A. – TRM S.p.A. Trattamento rifiuti metropolitani – COMAU S.p.A. – GETTI SPECIALI S.r.l. – LUIGI LAVAZZA S.p.A. – AUTOSTRADE PER L'ITALIA S.p.A. – INGEST FACILITY S.p.A. – Pirelli RE Facility S.p.A. – IRETI S.p.A. – FATA GROUP S.p.A. – SMAT S.p.A. – COLLINS Aerospace S.p.A. – AMIAT S.p.A. – TOROC Agenzia per lo svolgimento dei XX giochi olimpici invernali "Torino 2006" – MAIRE Engineering S.p.A. – LANIFICIO RAFFAELLO S.p.A. – Impresa di Costruzioni ROSSO Geom. Francesco e figli S.p.A. – GEODATA S.p.A. – FIAT ENGINEERING S.p.A. Turin – SINA S.p.A. – Napoleone LEUMAN S.p.A. Collegno – (TO) – NUOVA CAVAGLIA' S.p.A. – FIAT AUTO S.p.A. Turin – SITAF S.p.A. – L'ORÈAL ITALIA S.p.A. – ALENIA AERMACCHI S.p.A. – SELEX ES S.p.A. – MICROTECNICA S.r.l. – SEAT LEASING S.p.A. – THALES ALENIA SPACE ITALIA S.p.A. – AVIO S.p.A – IREN S.p.A – AECOM URS Italia S.p.A. – eDF FENICE S.p.A. – Various public entities throughout Italy (Regions, Provinces, Municipalities, Mountain Communities) – Operators, Consortia and Companies of various kinds and purposes
Latest news and updates
News on Structures
Factory 1895 Coffee Designers, a coffee research and innovation centre, has been opened inside the historic Lavazza plant in Settimo Torinese. The concept is that…
Gruppo Ingegneria Torino was awarded the contract for the functional testing of the plants and static testing of the structures of the new purification plant serving…
Gruppo Ingegneria Torino has been included in the Register of Qualified Companies of Enel S.p.A. for the execution of contracts related to Engineering Services.…