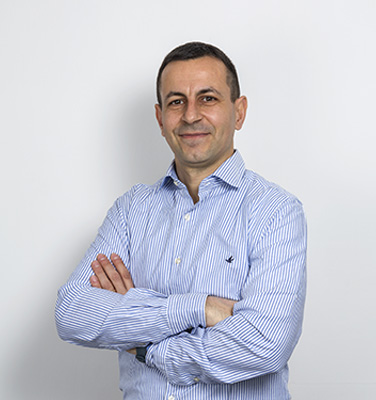 He graduated in 2004 in Civil Engineering, Structures sector, from the Polytechnic University of Turin, and enrolled in the Order of Engineers in 2005.
From 2005 to 2012 he collaborated with an engineering firm in Turin in the design, calculation and verification of structural works, as well as in consultancy and/or evaluations in the field of acoustics.
In 2009 he obtained the qualification as Energy Certifying Engineer for the Piedmont Region, with consequent registration in the regional list, while in 2011 he obtained the qualification as Competent Technician in environmental acoustics, with entry in the List of recognized technicians with D.D. n.334/DB10.04 of 24/10/2011.
Certified as Health and Safety Coordinator in temporary or mobile construction sites (Legislative Decree 81/08).
Founding partner of Gruppo Ingegneria Torino S.r.l., he is co-head of the Construction sector.
He plays a very transversal role in the design phase of the various group projects, as well as PM/RO of several important projects located throughout Italy and assistant to the DL-CSE in the corresponding construction sites.
Since 2019 he also supports the Group in the Quality area and as Head of Human Resources.