Executive Project, Management of Works and Safety Coordination for the realization of a telescopic cover of a silencer chimney serving an Engine Test Building.
The proposed solution involved the installation of a removable cover to be positioned on top of the chimney. The cover ensures weather tightness (water, snow, hail) during periods of inactivity of the Engine Test facility and does not alter the dissipation potential, as it does not reduce the current size of the vent in any way.
The project solution involved the installation of a mobile cover divided into two portions that could be opened in opposite directions. The new cover can be operated:
remotely, from controls installed in a special panel located in the control room;
manually, with operator on the ground and not at height, in case of malfunction of the opening automation.
In the control panel, next to the controls for the opening and closing of the cover, the installation of signal lights for the open/closed signal has been foreseen.
LOCATION: Caselle Torinese (TO)

STATUS: Executive design and works completed
Il camino prima dell'intervento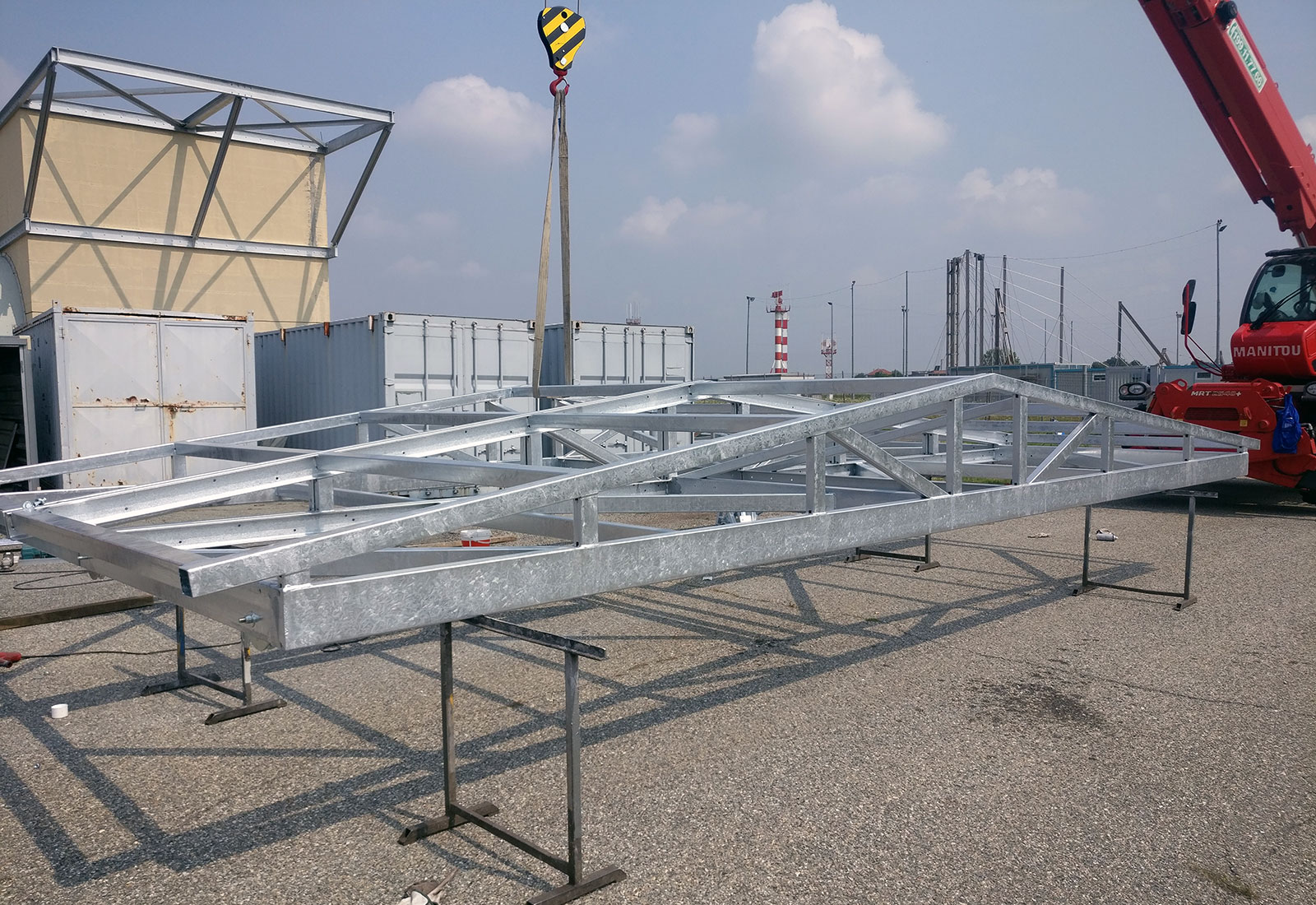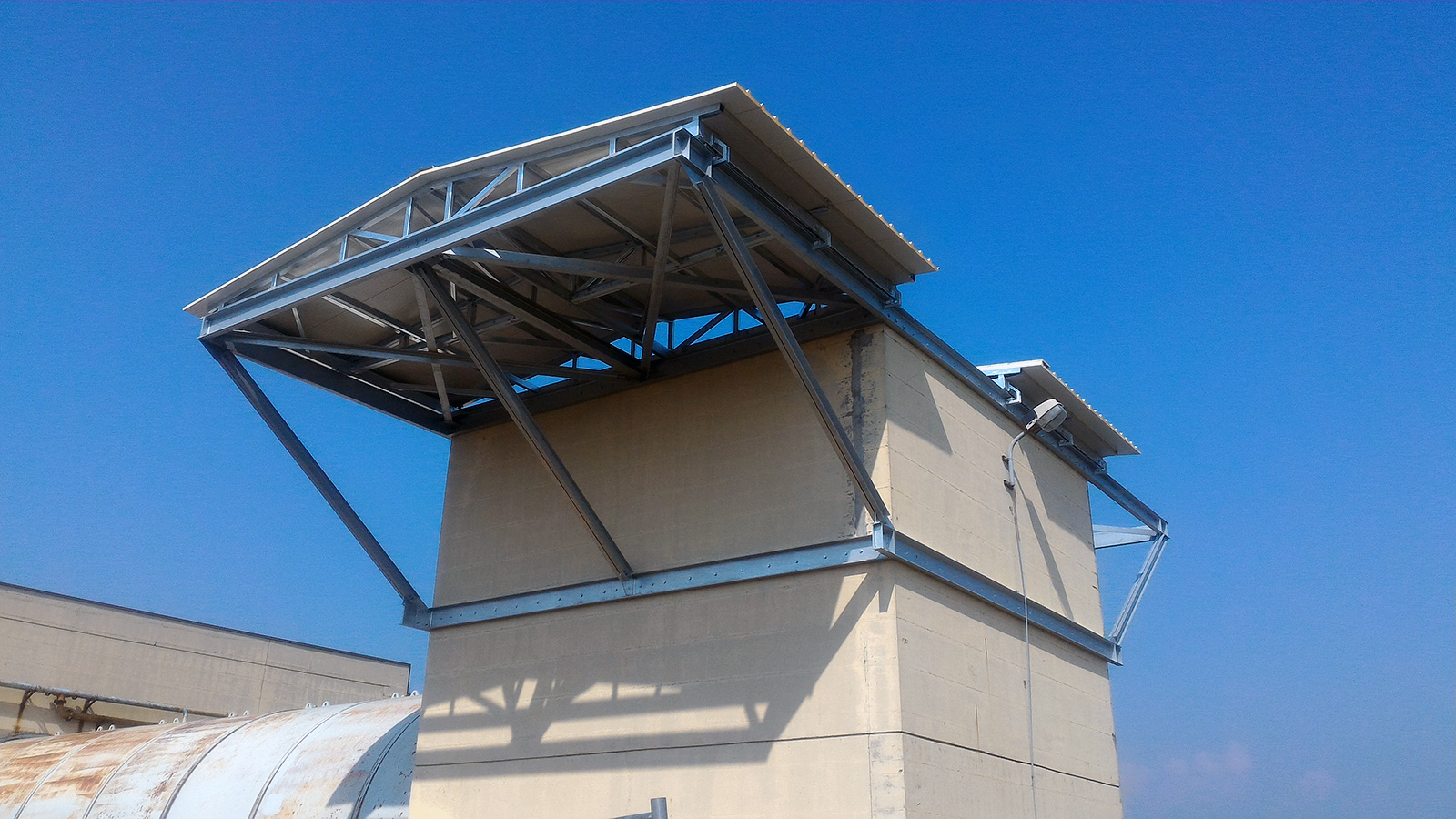 Progetto strutturale – particolari costruttivi
stato di progetto – viste assonometriche
CLIENT: Private client

SERVICES PERFORMED: Executive design, Management of works, Safety coordination during design phase (CSP) and during Execution (CSE)
AMOUNT OF WORK: 70.000 €

SURFACE: -

YEAR OF EXECUTION: 2018-2019