Different techniques of "Structural Consolidation" were used for the design of the seismic improvement interventions of this building; the most important ones are listed below.
The building in question is made up of two different statically independent buildings:
Workshop shed within which production activities are carried out (Relevant building pursuant to DGR [Regional Authority Decision] no. 11-13058 of 19/01/2010 as amended)
Office building where design and administrative activities take place
The interventions foreseen in the Workshop Shed have the objective of satisfying the prescriptions of Law Decree 74 of 06/06/2012 "Parma Law", that is the connection of the prefabricated structural elements by means of shear walls, and the securing of the internal infill walls. In addition, the socket foundations of the columns were reinforced by means of micro-drilling aimed at anchoring these elements to the industrial floor.
The interventions foreseen for the seismic improvement of the Office Building, in addition to the fulfilment of the requirements imposed by Law Decree 74 of 06/06/2012 "Parma Law", have foreseen the consolidation of the three existing stairwells, through the realization of seismic-resistant endoskeletons properly connected to the same building and founded on minipiles.
The objective of this intervention is to entrust the new structures with the entire seismic action of the project, keeping the existing structures efficient in order to continue to carry only gravitational loads.
LOCATION: San Maurizio Canavese (TO)

STATUS: Works completed and tested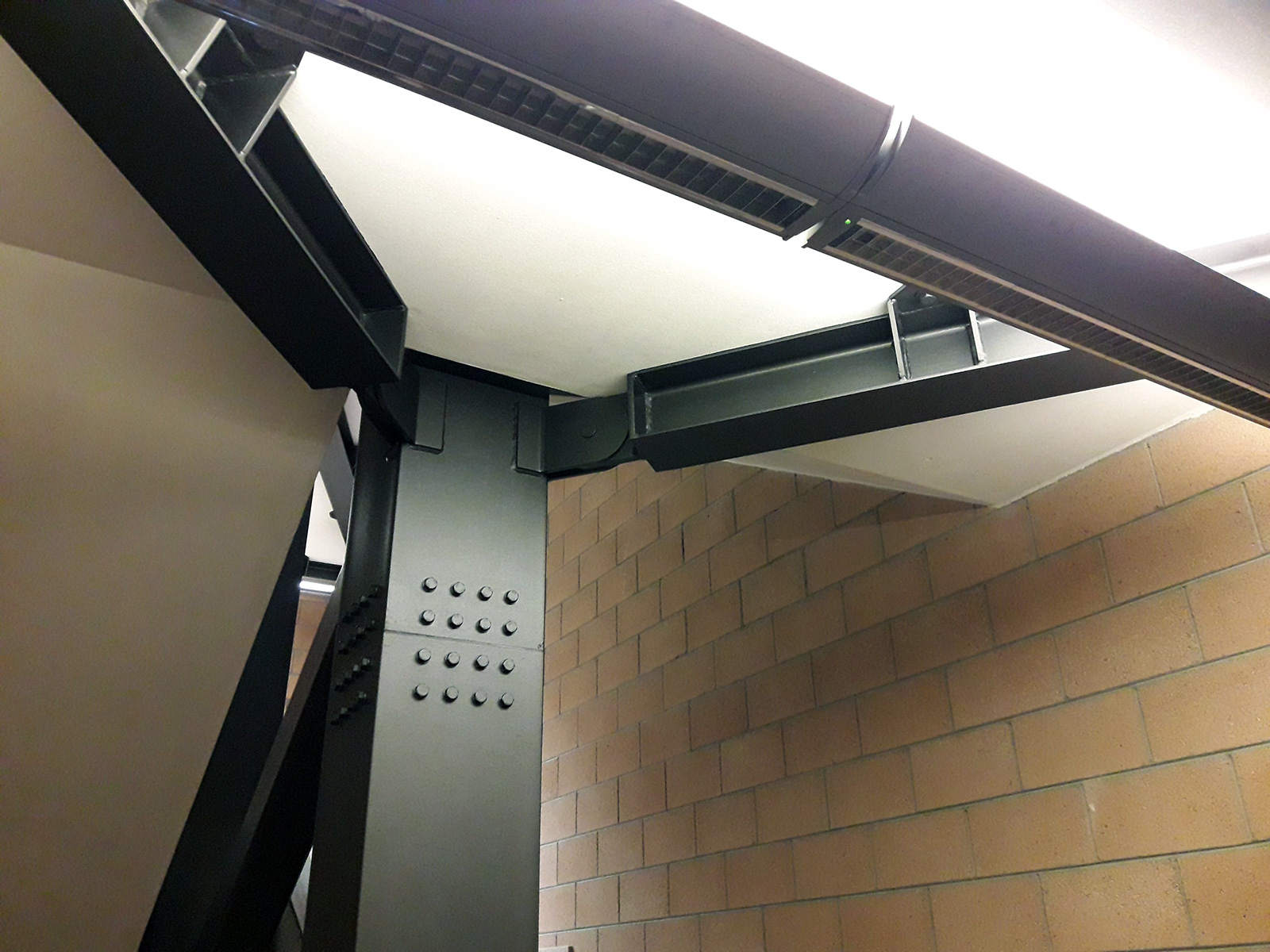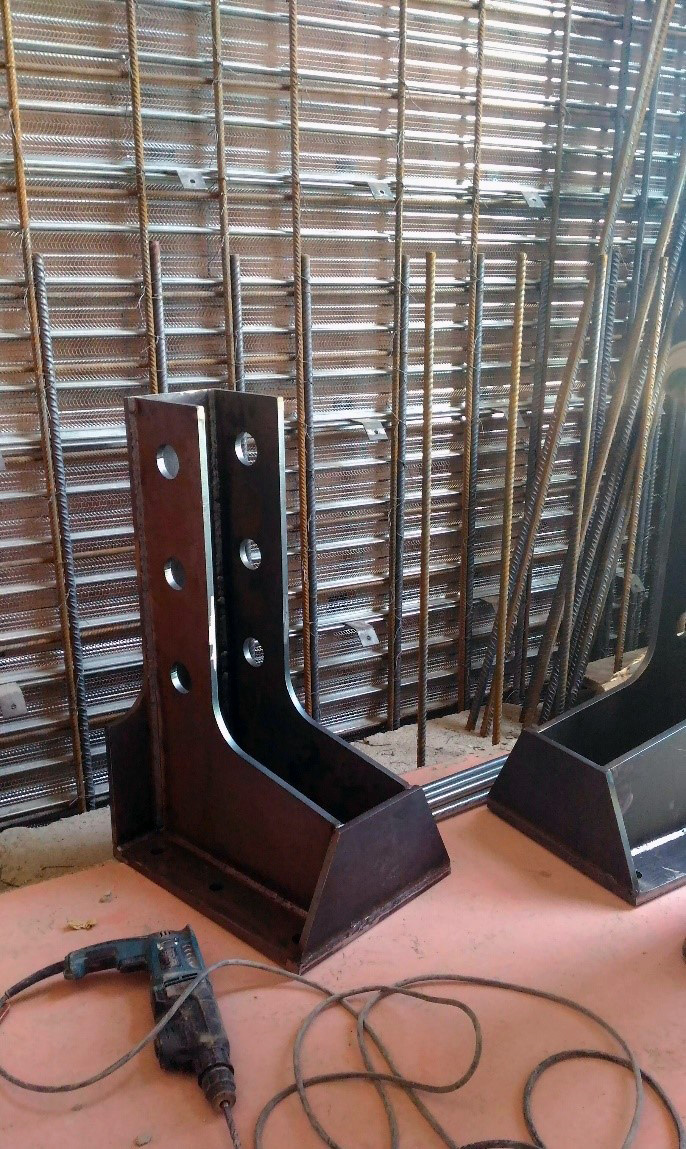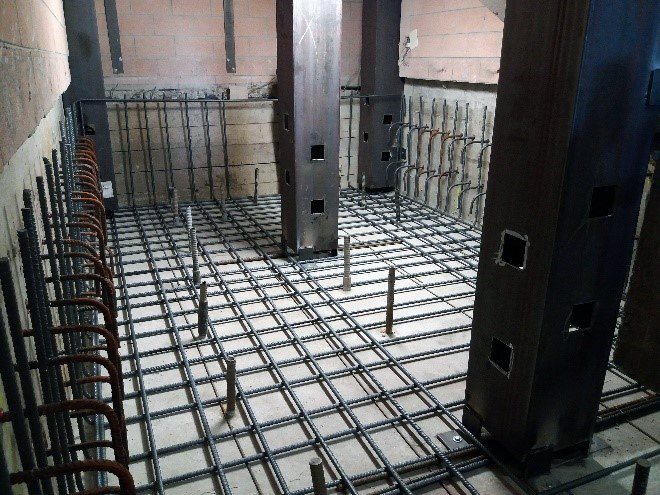 Immagine del modello tridimensionale
CLIENT: Private client

SERVICES PERFORMED: Executive design, Management of works, Safety Coordination during Execution (CSE) and during Design (CSP)
AMOUNT OF WORK TO BE TENDERED: 908.157,92 €

WORKSHOP SHED SURFACE: 8800 sqm

SURFACE OF THE OFFICE BUILDING: 1900 sqm

YEAR OF EXECUTION: 2016