The constraints of the site and, in particular, the need to find a solution that would allow the building to be kept permanently operational, led to an intervention consisting of external reinforced concrete partitions, for the execution of which it was necessary to create new underground utility lines. From purely structural, the project has therefore become multidisciplinary.
The intervention involves:
Seismic consolidation
New rainwater network and new sewage network
New road platforms
New outdoor facilities
The following activities were conducted to achieve these objectives:
Design and execution of preliminary investigation campaign on its own
Surveys of existing underground utility networks
Design of seismic consolidation interventions
Design of pavement and underground utility network upgrading interventions
Preparation of administrative paperwork for SCIA and Seismic Authorisation
PRIMA: Tubo gas e acqua su spigolo fabbricato
PRIMA: Dettaglio su pavimentazione esterna
PRIMA: Fessurazioni su paramenti murari interni
Analisi delle Sollecitazioni in-condizioni sismiche 6,7. Numerazioni aste-setti
Estratto della relazione geotecnica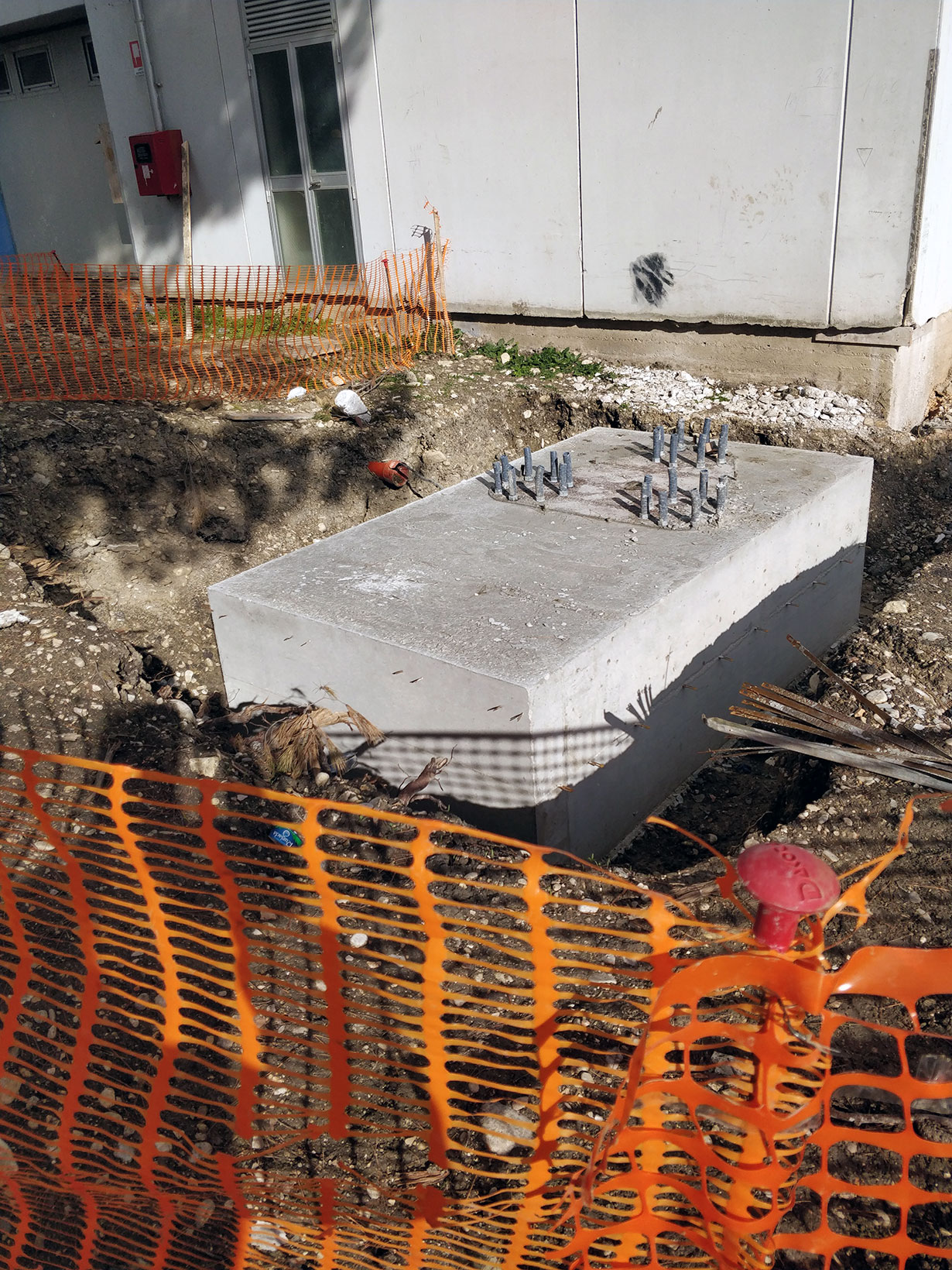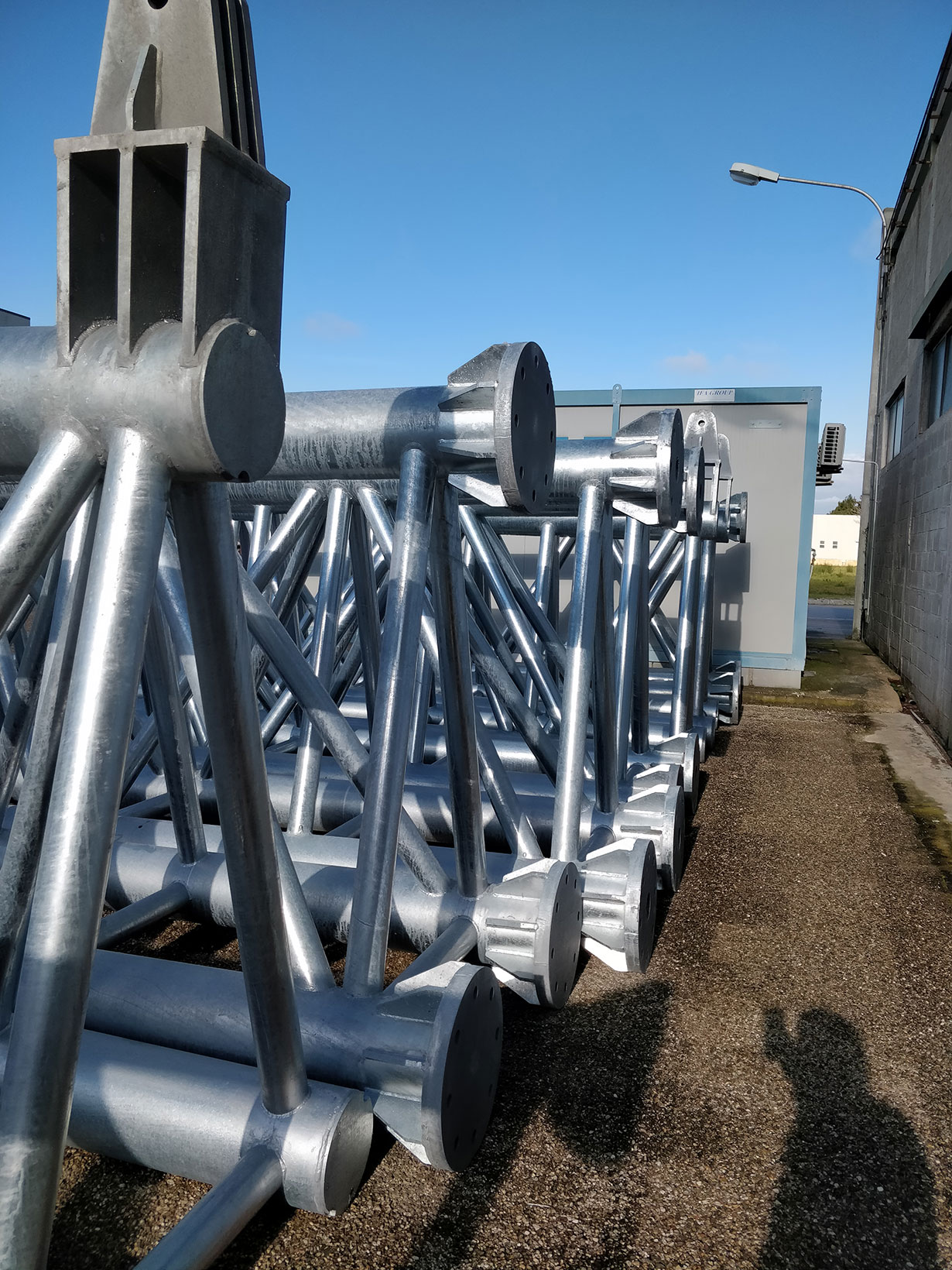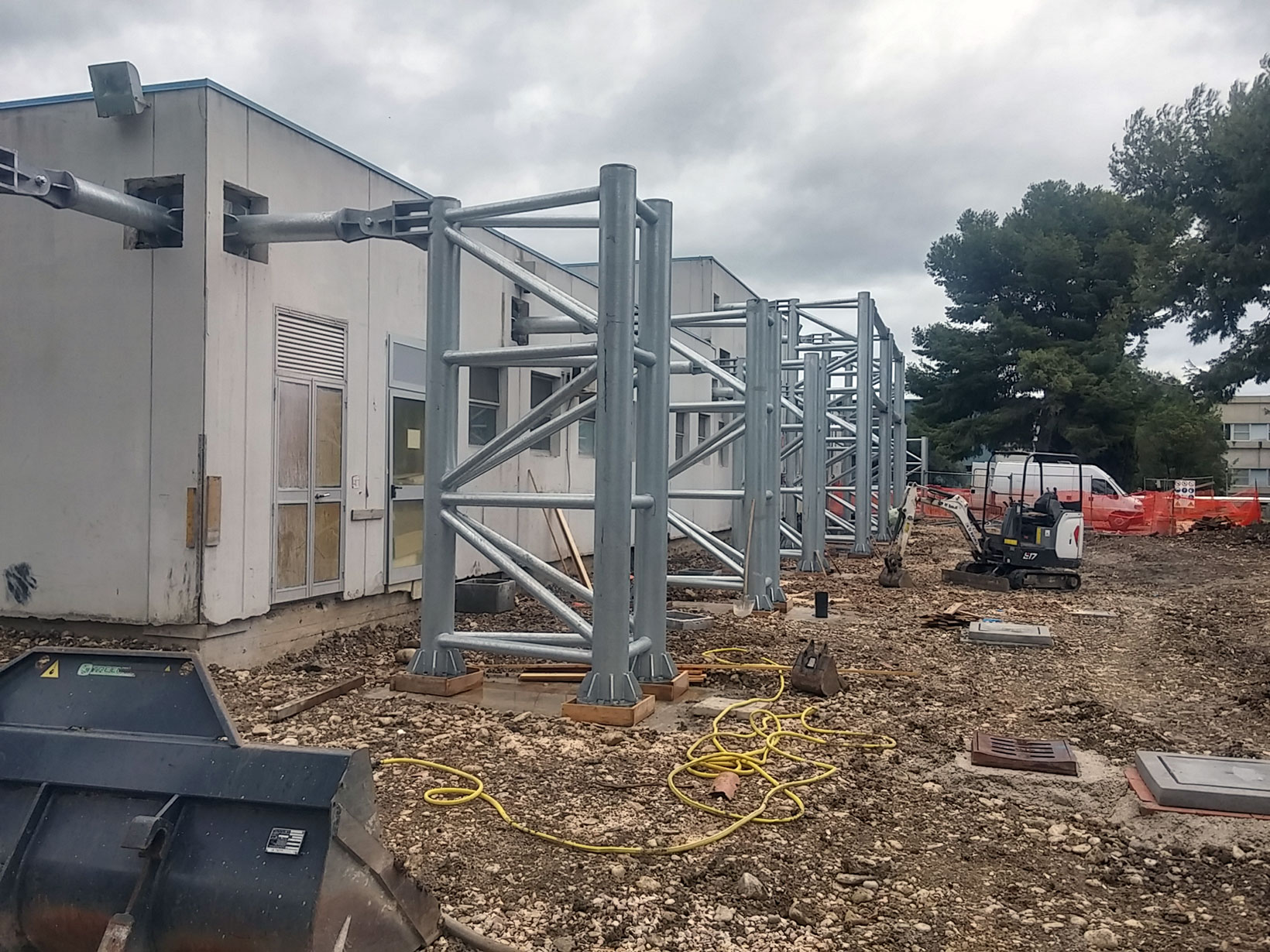 CLIENT: PRIVATE CLIENT

SERVICES PERFORMED: Preliminary design, Executive design, Management of works.
AMOUNT OF WORK: € 637.750

SURFACE: -

YEAR OF EXECUTION: 2016