Design, Works Management and Safety Coordination of the works subject to financing for the completion of hydraulic interventions of Valle San Giovanni, aimed at providing the territory with an adequate drainage network to ensure the mitigation of the hydraulic risk of the area with respect to the overflow of the two streams that run through it and flow into Rio Menga.
The works to date for completion of the general works are:
Crossing of State Road 457 Rio S.N.
Crossing of State Road 457 of Rio Berna
Cleaning and clearing of Rio S.N. and Rio Berna
Construction of the lateral spillway and of the spillway structure, to divert part of the flow from Rio S.N. to Rio Berna
Completion of laying along the Rio S.N. of prefabricated U-shaped section
Execution of reefs and armoring upstream and downstream of the new river crossings
Construction of a crossing along the Rio S.N. in the upstream section adjacent to a private establishment.
LUOGO: Valle San Giovanni, Municipality of Moncalvo (AT)

STATO: In progress
Sistemazione idraulica Valle San Giovanni, Comune di Montalto (AT) – Vista del Rio S.N. lungo il tratto di canale in terra franato
Sistemazione idraulica Valle San Giovanni, Comune di Montalto (AT) – Vista Rio S.N. a valle dell'attraversamento in S.P. 31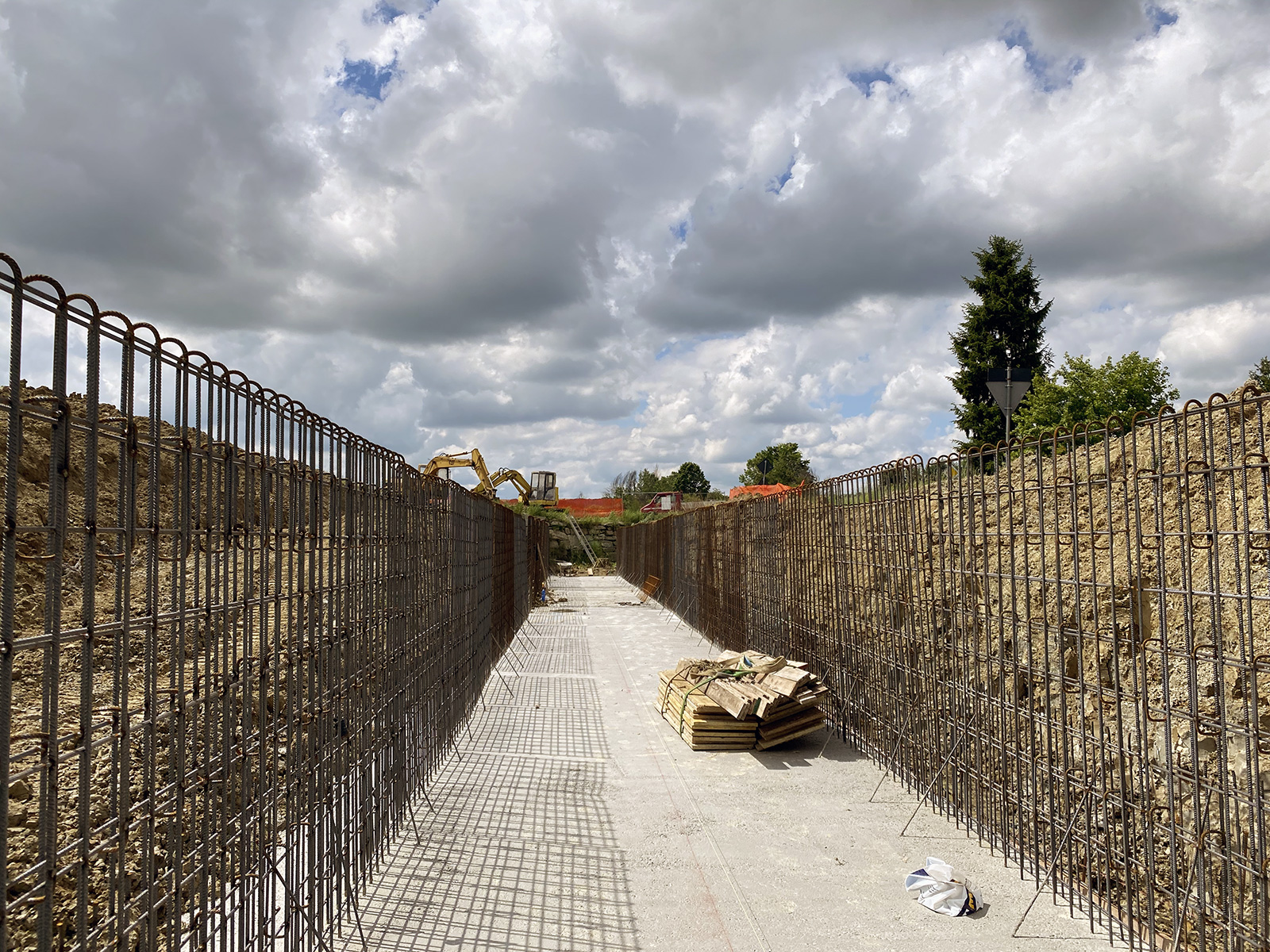 Sistemazione idraulica Valle San Giovanni, Comune di Montalto (AT) – Il Cantiere
Sistemazione idraulica Valle San Giovanni, Comune di Montalto (AT) – Il Cantiere
CLIENT: Municipality of Moncalvo (AT)

SERVICES PERFORMED: Preliminary Design, Definitive Design, Executive Design, Management of works, Safety Coordination
AMOUNT OF WORK: 200.000,00 €

SURFACE: -

YEAR OF EXECUTION: 2019-2020