Executive Project of the TLR station building, including foundations, structures, internal and external infills, covers, finishes, internal and external doors and windows, electrical, sanitary and downpipe systems, connections to underground services and electromechanical systems described in the final project. In fact, this executive project was developed starting from the final project of the work, described in the technical tender documents, which clearly showed the battery limits of the design.
Design work also included the micropile pile wall necessary for the construction of the wastewater collection tank, the tank itself, the basement for the 500 m3 tank and the external arrangement of the area.
The building housing the district heating station is architecturally composed of a main room, high up to the roof, intended to house the main exchangers and the pumps of the secondary circuit, served by a maintenance crane and a series of secondary technical rooms.
The complex of structural works connected with the construction of the district heating building is divided into the following static subsystems:
Building with prefabricated structure in reinforced concrete
Metal service structures
Underground wastewater basin built with micropiles supporting the excavation fronts
Foundation for external tank-silos.
The building is founded on socket plinths, connected by wall beams and reinforced concrete curbs.
The elevated structure consists of two macro-areas: in the first, located to the north and intended to accommodate the main exchangers and the pumps of the secondary circuit, the pillars, equipped with brackets to support the travel ways of the maintenance crane, extend up to the roofing level formed by a horizon in ribbed tiles; in the second, located to the south and intended to accommodate the access staircase and the housing rooms of the systems at the service of the station, there is an intermediate horizon in hollow core reinforced concrete.
All prefabricated elements are joined together by means of seismic restraints such as pins and metal brackets for the transfer of actions during the seismic phase, while the horizons are completed by means of a connection hood in reinforced concrete cast in situ to ensure a rigid plan behavior.
The reinforced concrete structural elements have fire resistance class R 120, defined in accordance with Eurocode 2.
The building is completed by a perimeter structure in metal carpentry to support the enclosure and connected to the prefabricated elements.
LOCATION: Via Paolo Gorini, 50 Turin

STATO: Concluded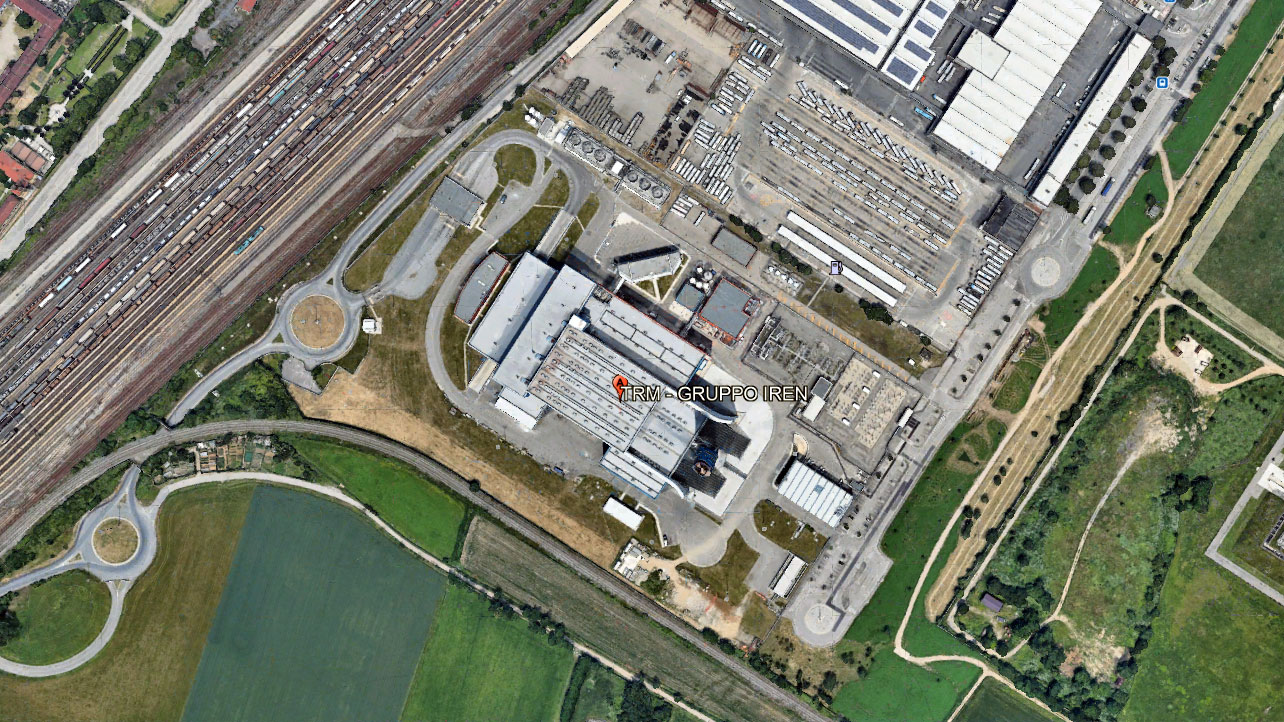 Inquadramento dell'impianto di Termovalorizzazione di Via Gorini, 50 a Torino
Il cantiere – Lavori di adeguamento degli spazi manutentivi del termovalorizzatore di Torino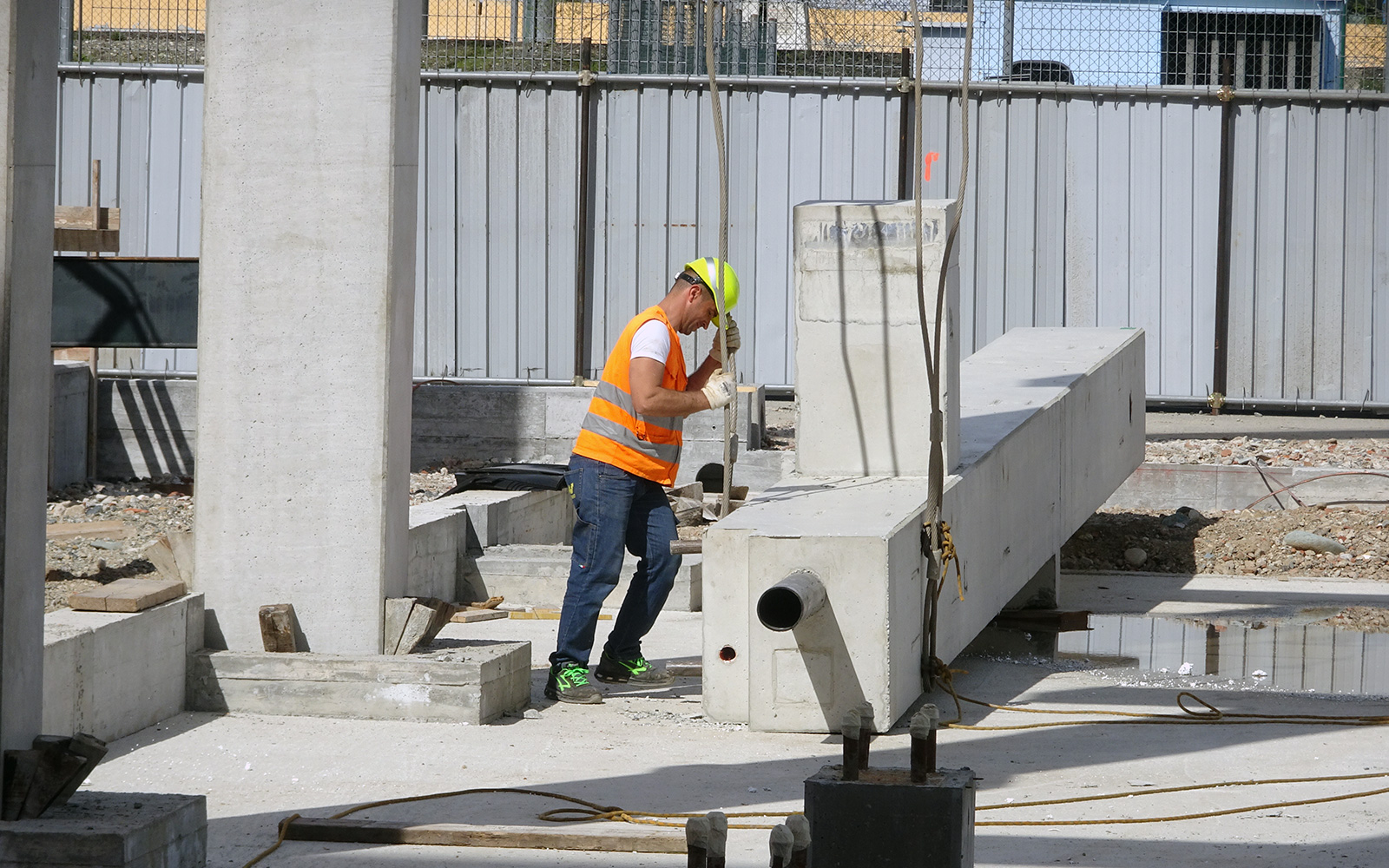 Il cantiere – Lavori di adeguamento degli spazi manutentivi del termovalorizzatore di Torino
Il cantiere – Lavori di adeguamento degli spazi manutentivi del termovalorizzatore di Torino
Il cantiere – Lavori di adeguamento degli spazi manutentivi del termovalorizzatore di Torino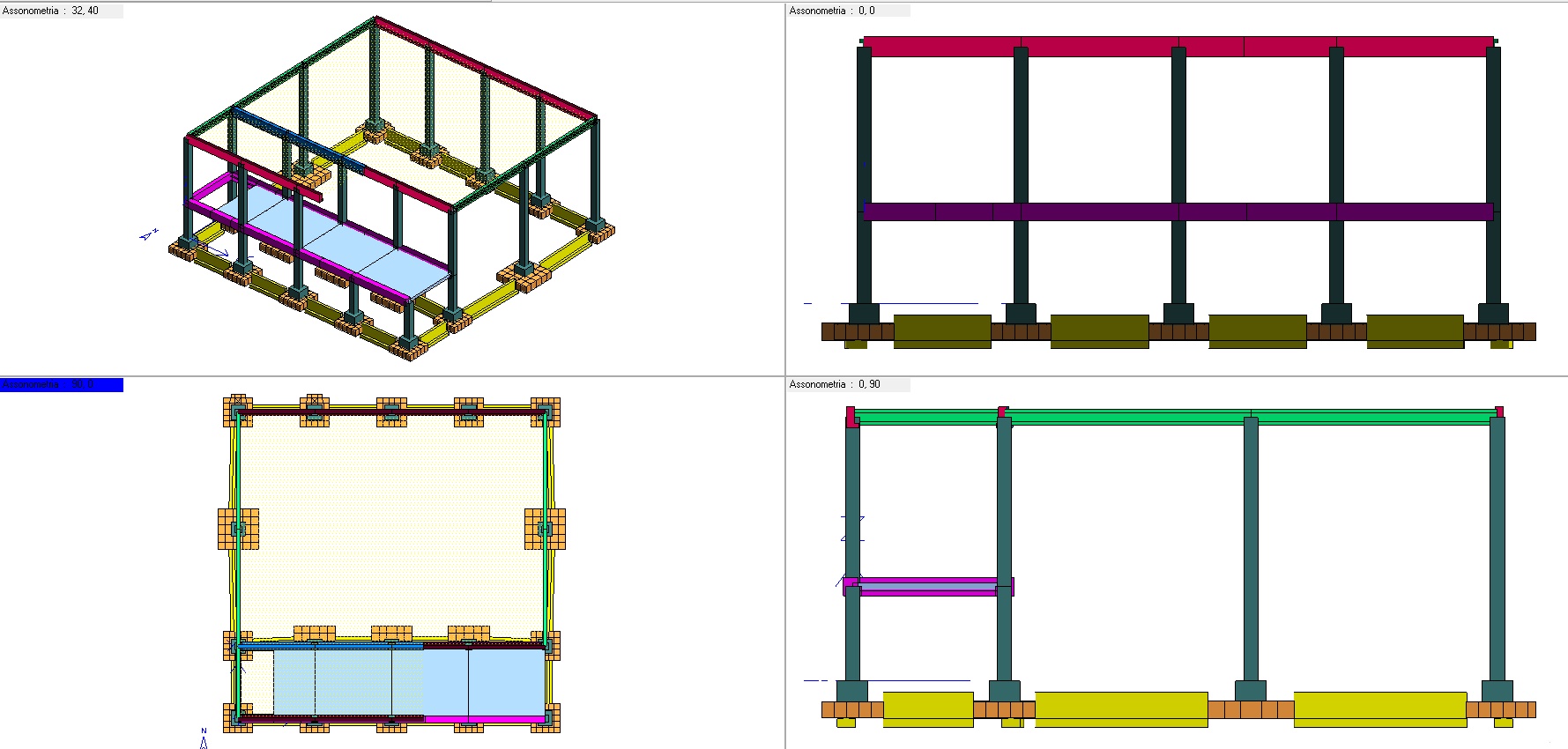 CLIENT: Trattamento Rifiuti Metropolitani – TRM SpA

SERVICES PERFORMED: Executive design, Safety coordination during design phase (CSP)
AMOUNT OF WORK: 1.656.917,00 €

SURFACE: 1059 m2

YEAR OF EXECUTION: 2015-2018