The project of the bridge over the Dora Riparia river in the Municipality of Exilles (TO) in the "La Fucina" locality, is part of a hydraulic intervention of arrangement of a whole river stretch following the flood event of May 2008.
The bridge consists of a single span deck with traditional type abutments.
The carriageway has two traffic lanes 3 m wide, both with side verges and kerbs with class H2 safety barriers.
The bridge deck consists of 3 box beams 125 cm high, prefabricated in the factory by means of a pre-tensioning system and transported and completed on site by a slab cast on trestlework of variable height.
There are two header stringers equipped with inspection hole, cast in situ and prestressed before the slab is cast.
The system of constraint to the substructure consists of 3 supports in correspondence of each shoulder of the type steel and Teflon with elastomeric disk confined.
The joint on the right mobile shoulder is of the rubber-reinforced plate-bridge type, while on the left the longitudinal constraint is achieved through 4 φ50 bars of hardened and tempered C40 steel.
The structural design has contemplated all static and seismic actions, ordinary and accidental routes based on specific geotechnical studies and investigations for the foundations of the shoulders.
LOCATION: Municipality of Exilles (TO)

STATUS: Concluded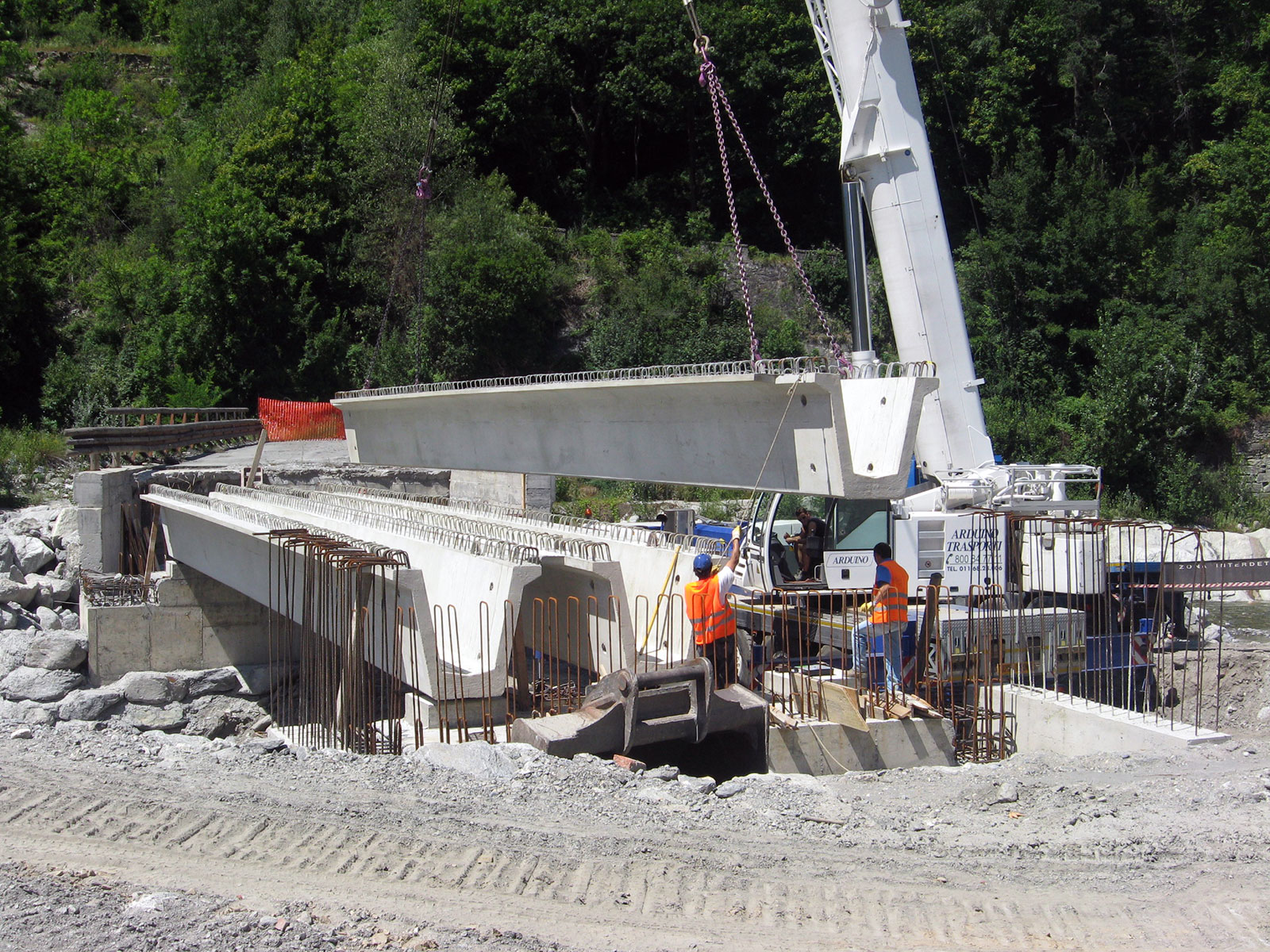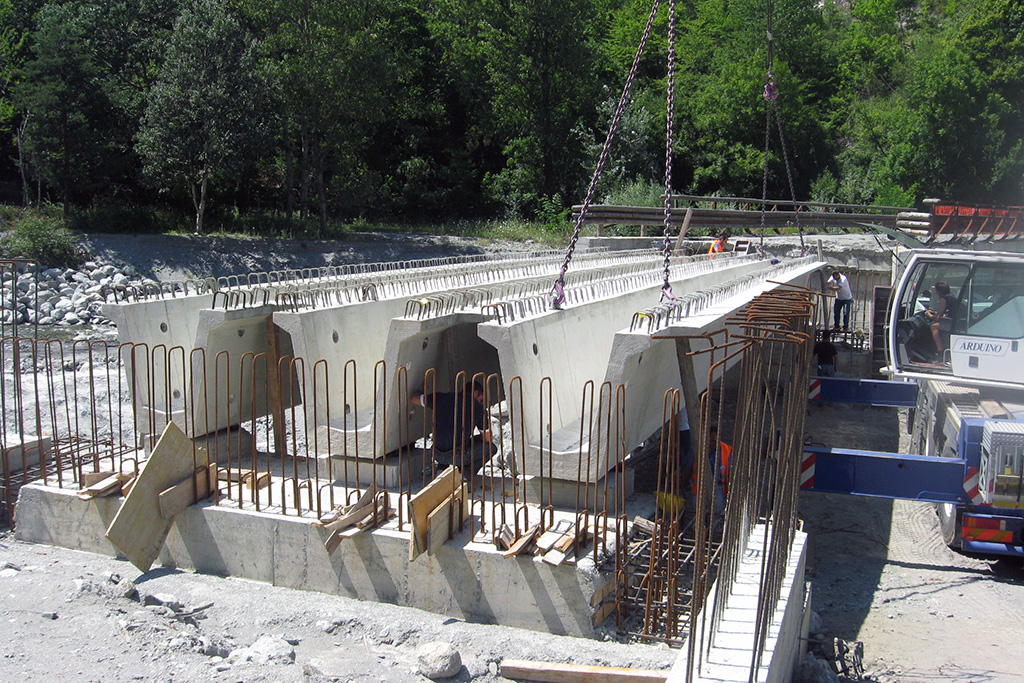 Gruppo Ingegneria Torino – Raddoppio campata ponte nel comune di Exilles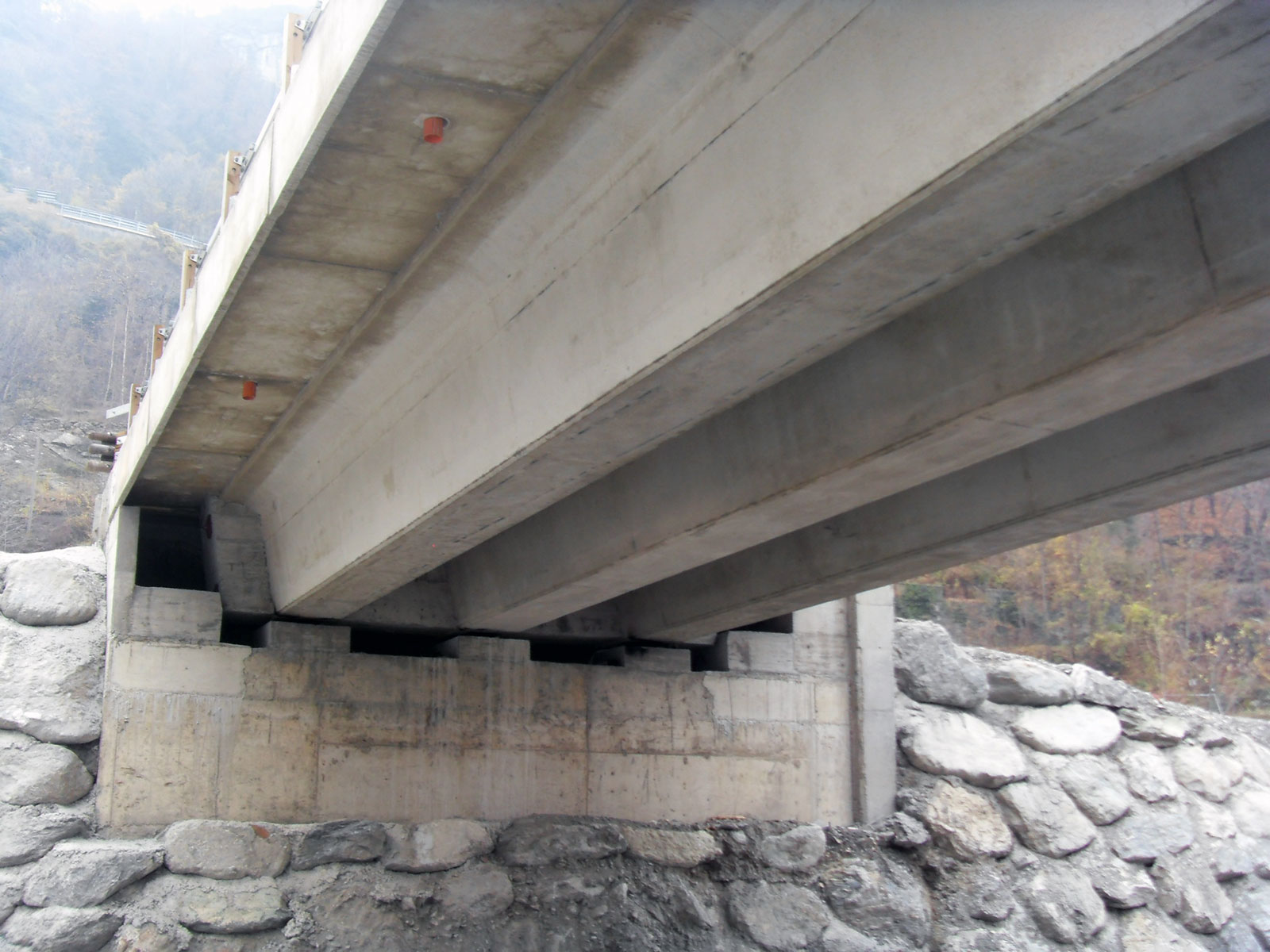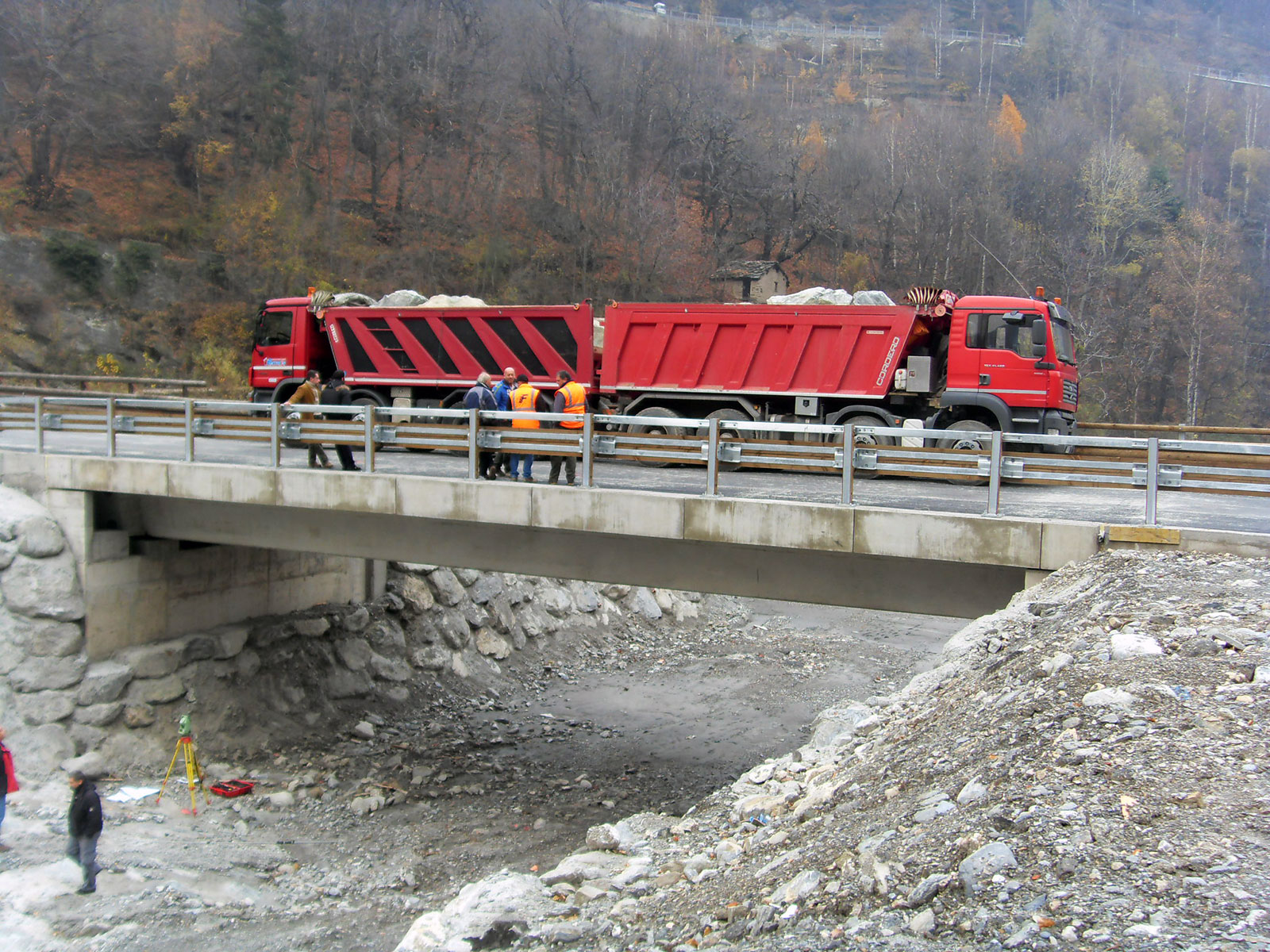 estratto tavola di progetto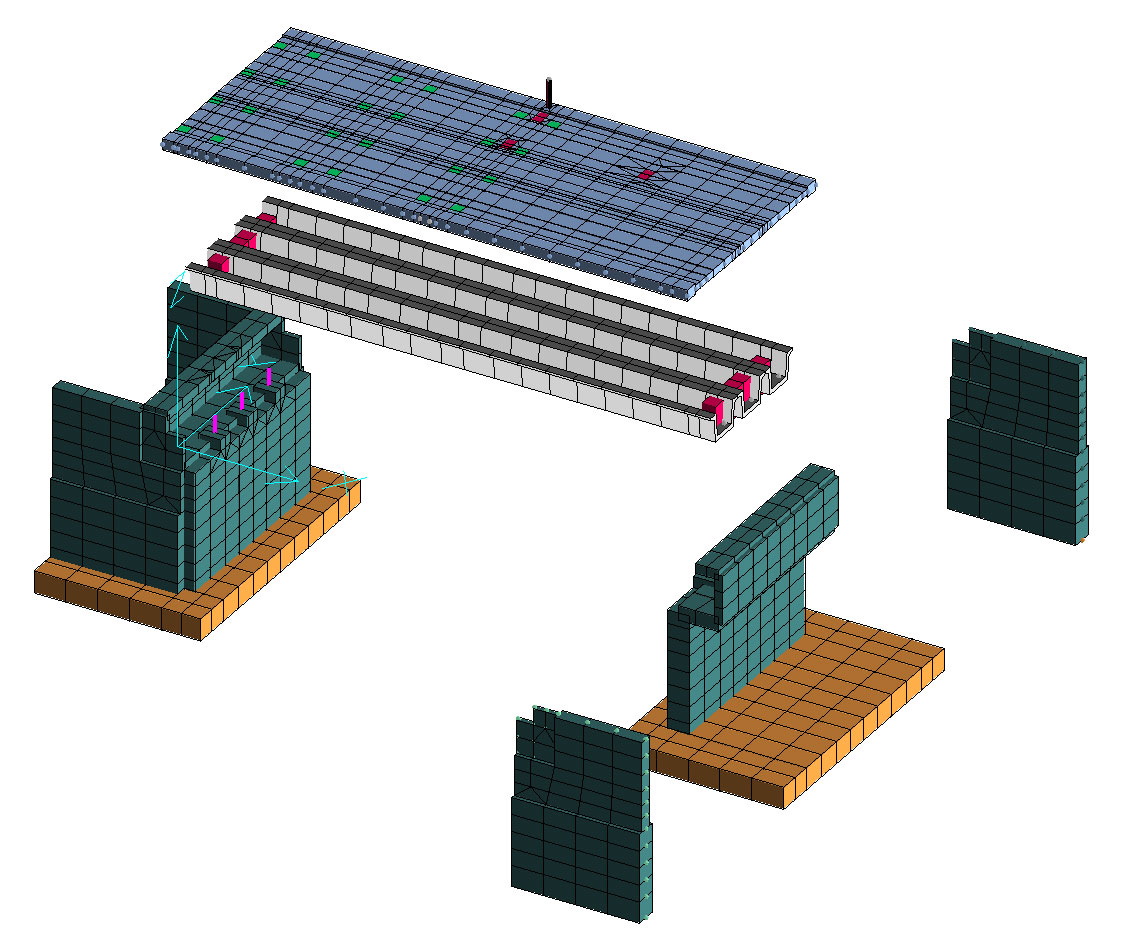 CLIENT: Municipality of Exilles (TO)

SERVICES PERFORMED: Design, Management of works and testing assistance
AMOUNT OF WORK: 400.000,00 €

SURFACE: -

YEAR OF EXECUTION: 2009-2011