Gruppo Ingegneria Torino participated in the redevelopment and transformation of an existing building, currently used as offices, into a coffee research and innovation center called "Casa 1895" at the historic Lavazza plant in Settimo Torinese.
The Group's activities concerned:
verification of fire resistance of load-bearing structures and the design of building measures for fire compartmentation and protection
plant engineering design relating to the new sprinkler system and upgrading of the technical gas distribution systems.
The activities relating to the fulfilment of all mandatory fire prevention requirements on load-bearing structures and compartmentation elements, which can be divided into three separate phases.
The first phase concerns the collection and analysis of existing fire prevention documentation (certificates, declarations and test reports) relating to the time of construction of the building and the verification of the fire resistance of the structures, through FEM analysis, based on the results of the structural investigation campaigns drawn up by GIT and previously carried out.
The second phase is aimed at the design of structural fire protection interventions and adaptation of the areas subject to intervention, in addition to the design of the elements of compartmentalisation and protection of the plant crossings foreseen in the new project.
The third phase of the entire activity consists in the Safety Coordination during the Execution Phase for the interventions foreseen for fire-prevention adaptation and the subsequent certification of the structural and compartmentalisation elements for the purposes of the SCIA Fire Brigade paperwork.
The plant design involved the following activities:
adaptation of the fire hydrant network inside and outside the building, with rearrangement and addition of new hydrants in order to comply with the technical requirements of the regulations
construction of a new automatic sprinkler system, of the "pre-action" type, to protect the new area used as a raw coffee deposit and roasting area
upgrading of technical gas distribution systems (Natural Gas Network, Compressed Air Network, Nitrogen Network, Process Water Network).
LOCATION: Settimo Torinese (TO)

STATUS: executive design completed, awaiting completion of works. Drafting of certificates in progress.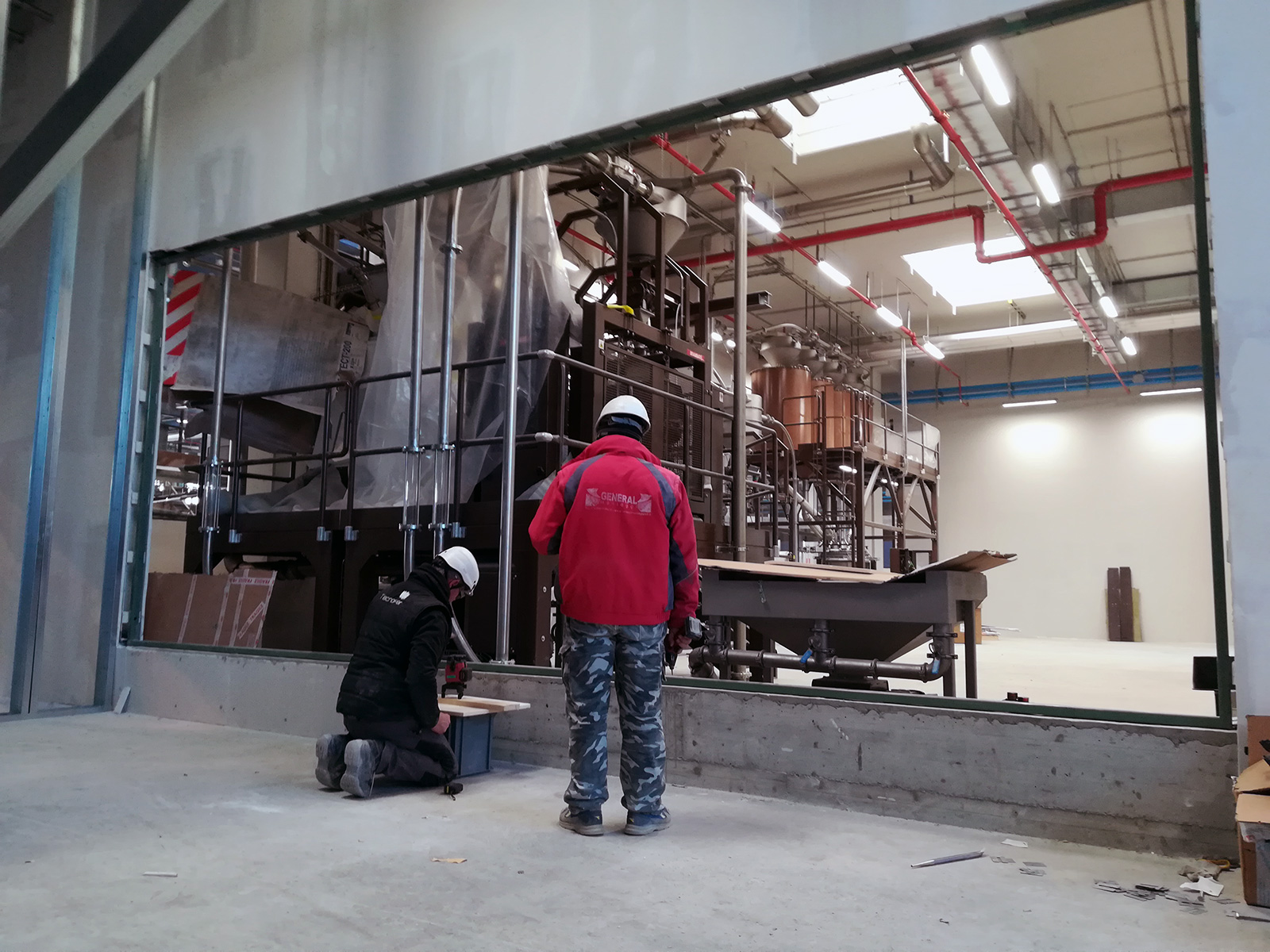 Gruppo ingegneria Torino – interventi di adeguamento prevenzione incendi presso Casa1985 Lavazza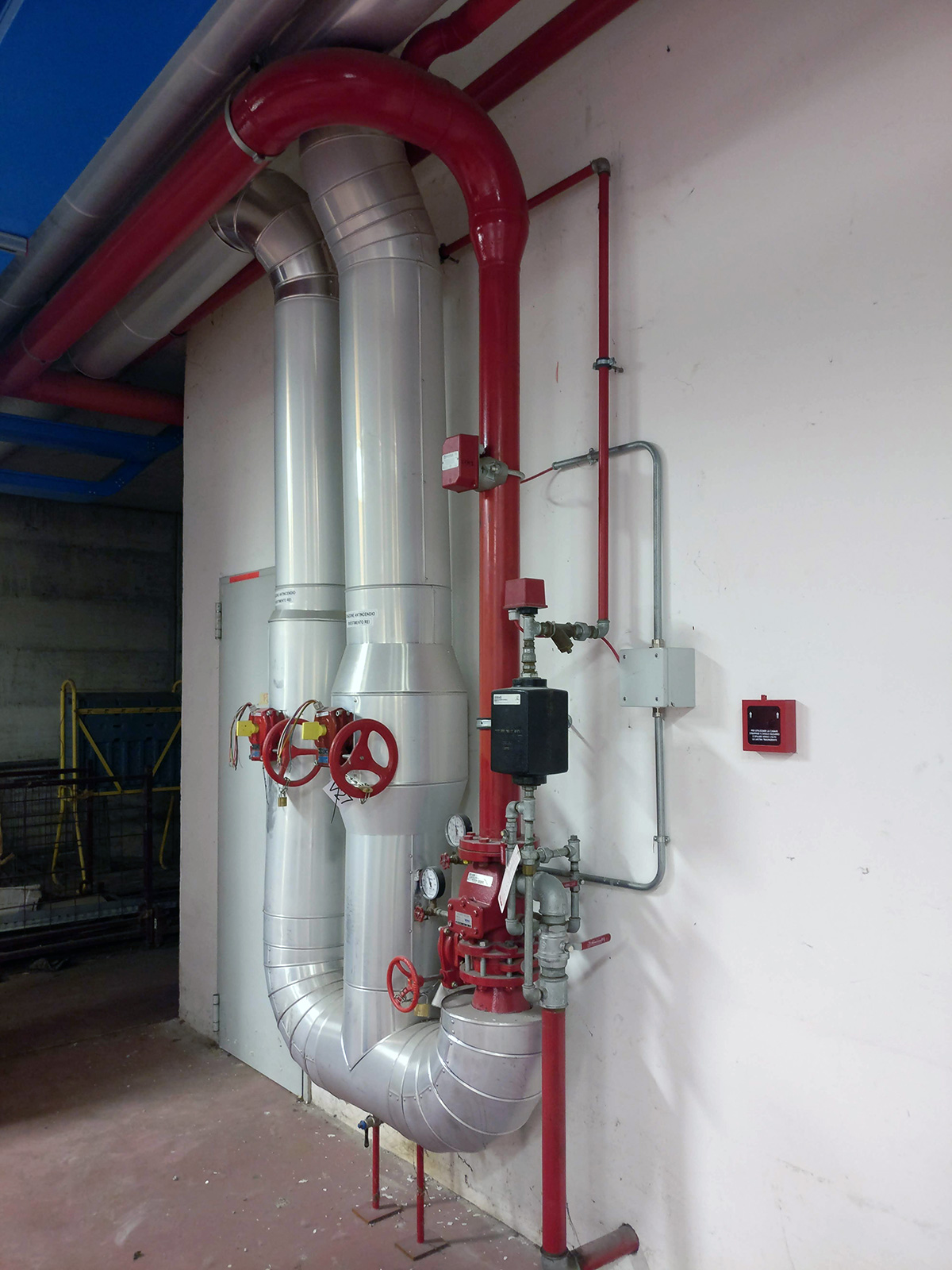 Gruppo ingegneria Torino – interventi di adeguamento prevenzione incendi presso Casa1985 Lavazza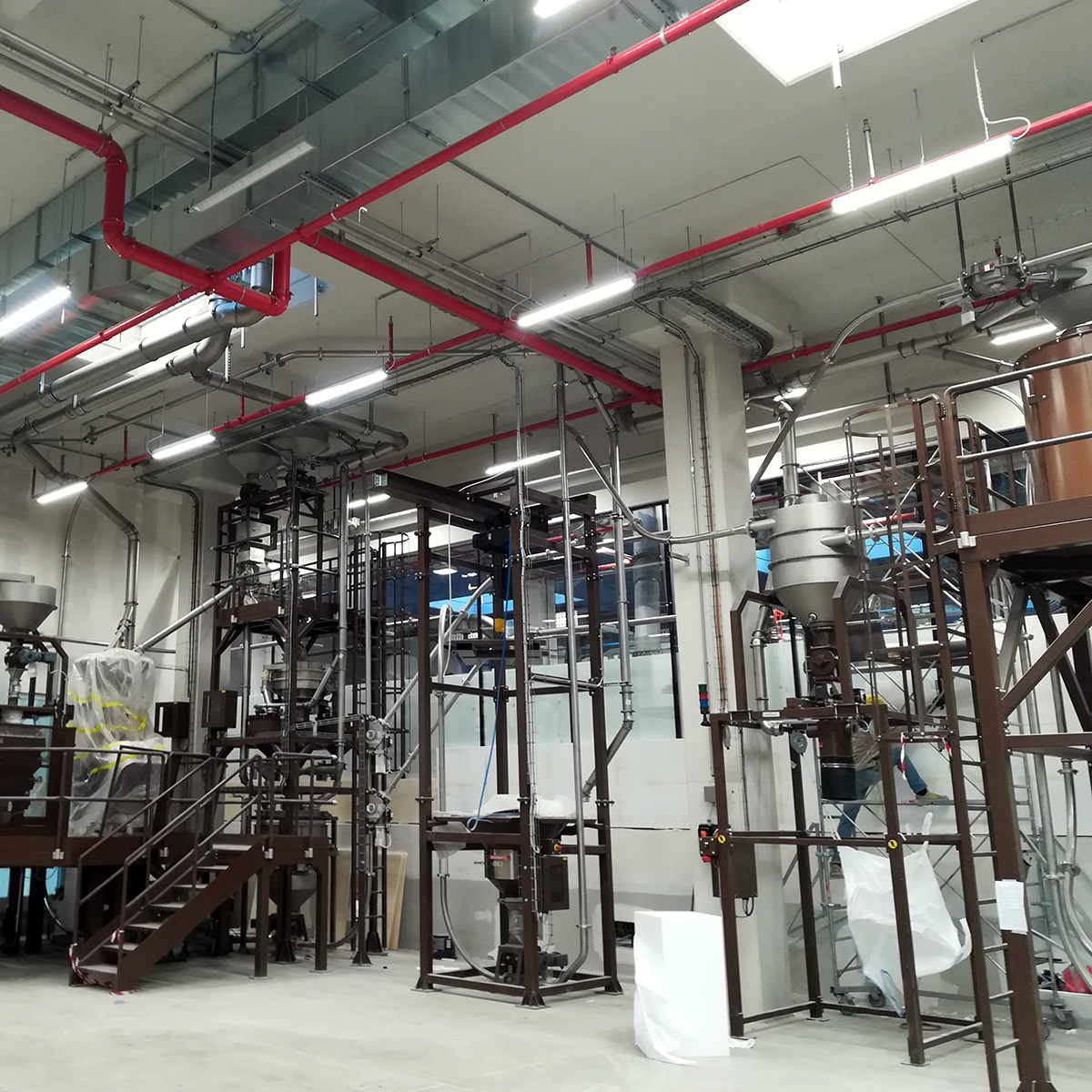 Gruppo ingegneria Torino – interventi di adeguamento prevenzione incendi presso Casa1985 Lavazza
Gruppo ingegneria Torino – interventi di adeguamento prevenzione incendi presso Casa1985 Lavazza
Gruppo ingegneria Torino – interventi di adeguamento prevenzione incendi presso Casa1985 Lavazza
Gruppo ingegneria Torino – interventi di adeguamento prevenzione incendi presso Casa1985 Lavazza
Gruppo ingegneria Torino – interventi di adeguamento prevenzione incendi presso Casa1985 Lavazza
CLIENT: Lavazza SpA

SERVICES PERFORMED: Executive design, assistance during management of works, fire prevention certification
AMOUNT OF WORK TENDERED: 242.800,00 €

TOTAL BUILDING SURFACE G: 8000 mq

YEAR OF EXECUTION: 2018-2020