The activities are aimed at upgrading the privately owned Biogas plant located in Castelletto Stura (CN) in an agricultural context.
The biogas production area is in fact inserted in a residential context where there is also a cattle breeding activity and where it is possible to distinguish three operating areas:
Office for administrative management;
Technical rooms for process control;
Rooms where there are the two fermenters and the relative trenches and tanks for the storage of the material and those intended for the production of energy.
In particular, topographical and geometric surveys of the state of affairs were carried out in order to bring the existing state into conformity with that authorised by the competent authorities. All of this was done by adapting the electrical and fire prevention systems and the machines installed.
Type: Reinforced concrete
Location: At ground level + multiple access walkways and stairs
Perimeter walls: Closed type
Organization of interior spaces: Divided into several rooms
The business is equipped with:
access from municipal road;
internal carriageable square on the sides;
plant accessibility on 4 sides.
The plant foresees a general road system dictated by the arrival of the biomasses at the site and a secondary road system, also on a dirt road, necessary for the handling and loading of the biomasses into the plant and for the maintenance of the plant itself. There are no impediments to the arrival and approach of emergency vehicles to the facilities.
At the same time, the company's DVR was updated in accordance with the plant and building upgrades, with regard to risk levels R related to general safety measures, plant safety measures, fire and explosion risks and biological risks, with an update of the prevention and protection measures to be adopted.
LOCATION: Castelletto Stura (CN)

STATUS: Concluded
Gruppo ingegneria Torino – adeguamento impianto biogas a Castelletto Ticino (CN)
Gruppo ingegneria Torino – adeguamento impianto biogas a Castelletto Ticino (CN)
Gruppo ingegneria Torino – adeguamento impianto biogas a Castelletto Ticino (CN)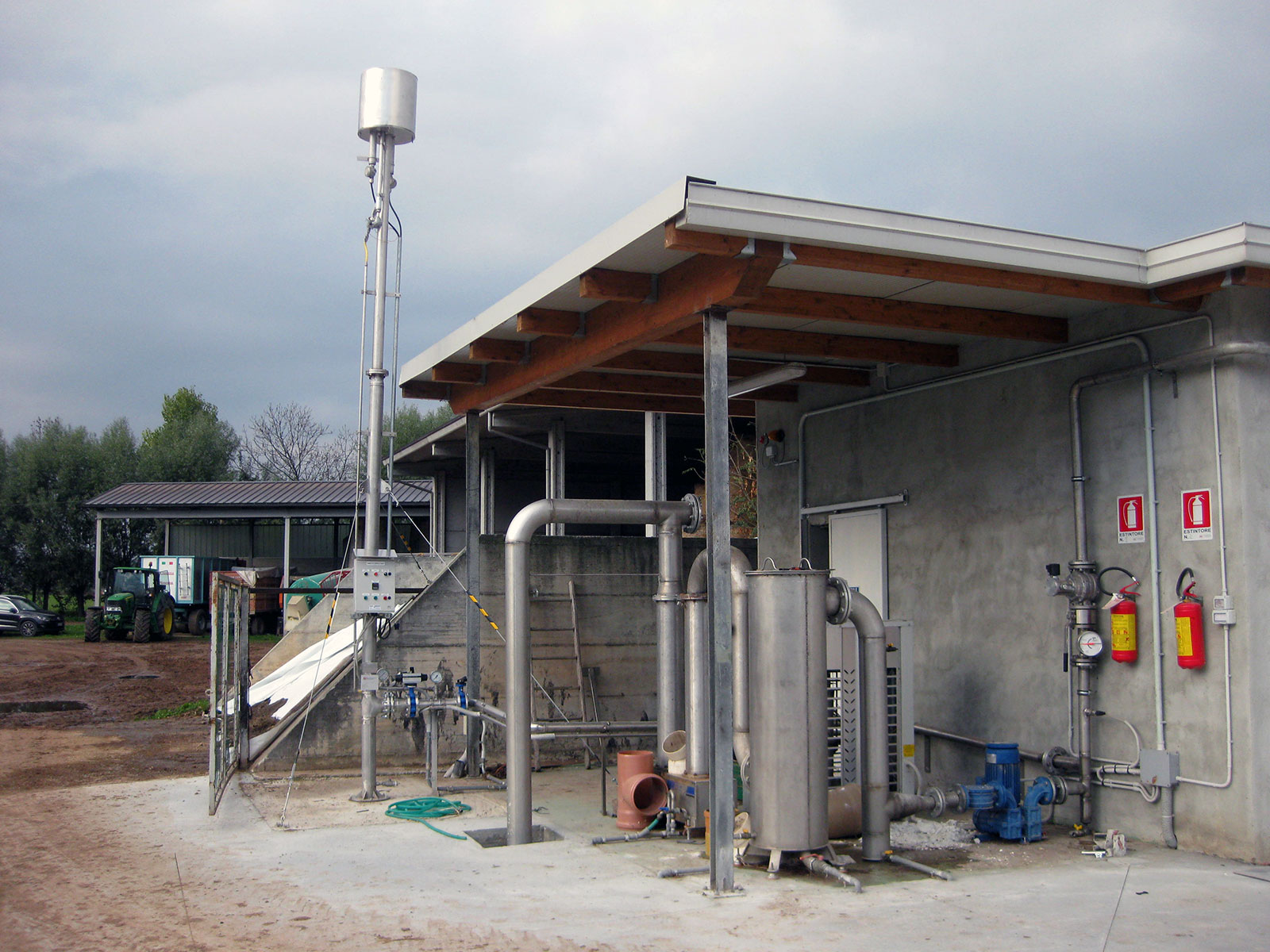 Gruppo ingegneria Torino – adeguamento impianto biogas a Castelletto Ticino (CN)
Gruppo ingegneria Torino – adeguamento impianto biogas a Castelletto Ticino (CN)
CLIENT: GEO G.A.S. Soc. Coop. Agricola

SERVICES PERFORMED: Executive design for building, fire prevention and electrical system upgrading, updating of company DVR
AMOUNT OF WORK: N.A.

SURFACE: -

YEAR OF EXECUTION: 2015