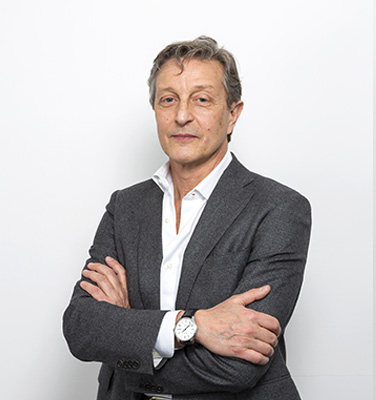 Born in Turin in 1964, he obtained the diploma of industrial technician with specialization in Electrotechnics in 1983.
He has been a member of the Board of Industrial Technicians and Graduate Industrial Technicians of the Province of Turin-Alessandria-Asti since 1987.
Designer of electrical and special plants and has the requirements to perform the services of safety coordination during the design and execution of works.
Elected to the Board of AIT, "Associazione Imprese di Impianti Tecnologici" of the Turin Industrial Union (03/06/2015).
He is a partner of Gruppo Ingegneria Torino and he is Head of the Construction and Plants Sector.